Guess what you get to see!?!? The all new Make A Boss we've been working on for the Boss 101 sequel! CHECK IT OUT!! It's got a new look, new action and most of all you now get to see S.T.E.V.E. and Max comment on bosses as they are made!!! YAH buddy!
The NEW Boss 101 – Make A Boss (with animated preview)
As a comparison here is the OLD Make a Boss from the web version…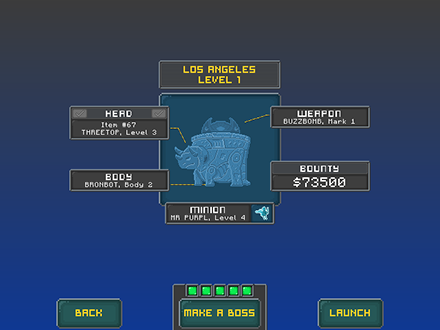 How do you like THEM apples?!?!?! Pretty swift, huh?
Talk with you soon!  Best,
-Tim
Comments
comments