Hello one and all and thank you for stopping by!
Today we have an animated screenshot of the boys working their magic in the Make a Boss room. You know – WHERE IT ALL STARTS.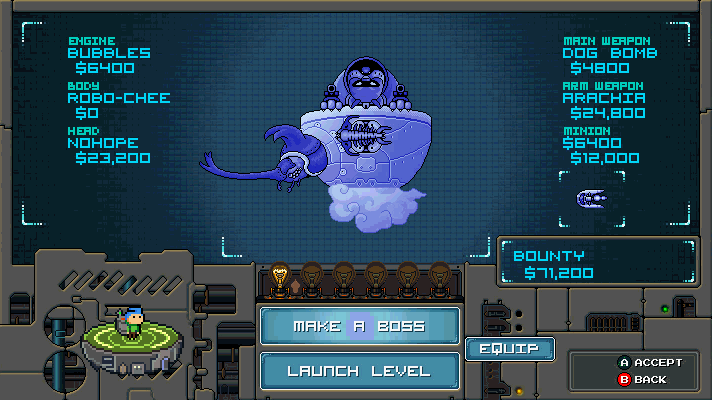 Hope you all are having a great weekend and for those of our friends in the United States – we hope you had an awesome Thanksgiving!
The game is coming along VERY nicely (in our HUMBLE opinion) and we're working our way through a weapon tuning pass at the moment. You saw some of the little buddies going into the command center and there is always more coming.
Boss 101 is YOUR game too! Thanks for all the letters and we appreciate the support! Talk with you soon and remember….
LIVE YOUR DREAMS!
-Tim